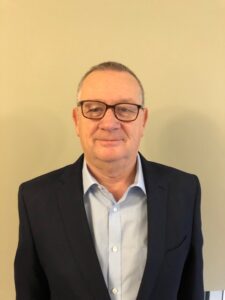 Gambling Business Group chairman Steve Sharp believes the industry is facing some of the biggest challenges in its history – challenges that demand a strategic as opposed to a shotgun response
You became GBG chairman at the start of the year, what are your impressions of the organisation?
The stand-out aspect for me has been the sheer volume of work that comes out from what's a small team that's totally committed to making a big difference to the future prospects of GBG members and to the industry as a whole. As a strategic body we are constantly looking at the broader picture for gambling entertainment in the UK and how we can help shape what at times can appear to be quite a toxic, anti-industry narrative in which the consumer – the person who chooses to play a machine, to go online or place a bet –
is either ignored or patronised by the 'decision-makers'. As the only cross- sector strategic body in the gambling space the Gambling Business Group has a central role to play in bringing the industry together and delivering solutions that benefit everyone. TiTO is a great example of how GBG used its influence, insight and the expertise of its members to overcome any sense of factionalism and deliver an industry-wide solution to an issue that had dogged the business for years. I think in the current situation that we find ourselves in there's actually never been a greater need for the clarity of thinking and the strategic insight that the GBG and its members can bring.
You have enjoyed a long and varied career in the industry – are the current challenges among the most daunting?
I was brought up on a scruffy council estate in Manchester and my first job was a trainee manager in Debenhams – I lasted six months before taking up an apprenticeship with Music Hire Group which is where I began my life-long association with the industry. I've seen many sides of the business andnavigated what at the time seemed like some pretty big challenges – but nothing compared to this.
The pandemic has led to the biggest annual drop in GDP since the 1700's, large swathes of land-based gambling have been unable to trade, there has been a resurgence of anti-gambling rhetoric – the vast majority of which is ill- informed, there's the spectre of affordability checks, society is in a state of flux and undergoing unprecedented changes such as the WFH phenomenon, the high street is in turmoil and to top it all there's a government review of gambling! It's an over-used term – but for gambling these really areunprecedented times and times when the industry can benefit from adopting a strategic as opposed to a shotgun approach to the many, many challenges.
What do you think represents the single biggest challenge for the industry over the next 3-years?
As we've discussed there are many, but if by challenges you mean threats then I don't think you can look too much beyond affordability checks which amount to state-controlled consumption. Any debate on affordability has to be caveated by underlining that we must always protect the vulnerable in society in everything that we do – not just in terms of gambling regulation. I have great empathy with people who suffer from any form of addiction but affordability checks are simply wrong on every level, not least because they will not achieve what they set out to. Prohibition – because that's exactly what affordability checks amount to – has never and will never work. In gambling they will drive players from legal and responsible sites to those that aren't properly regulated. It's a backward step that if adopted will undo much of what the industry has achieved in terms of safer gambling and I think that damage will take place over a short and painful period of time.
The affordability checks being proposed by the Commission are aimed at the online sector – do you believe the thinking that lies behind affordability will inevitably be applied to land-based gaming?
There's no doubt that will be the case. It's a mind-set, a philosophy that's perfectly comfortable with parachuting into people's lives and telling them what's best for them. If affordability checks are applied to the online sector you can guarantee the discussions will extend to how they can be applied to bricks and mortar retailers: it's mission creep. We need an industry-wide strategic approach to combatting a proposal that represents a very real threat to every gambling entertainment operator and everyone involved in the supply chain. GBG will continue to take a lead role in campaigning against the introduction of affordability checks.
Many of Coinslot's readers have businesses on the high street or supply equipment to high street businesses: with shop closures hitting 15,000 last year, do you fear for its future and what action should government be taking to address the decline?
At the outset we discussed the long list of challenges facing the industry and the high street is one of them. Retail has been in decline for a number of years and the pandemic has accelerated that decline. The British High Street has benefitted enormously from the investments made by numerous gambling companies including GBG members, which have helped to revitalise commercial areas the length and breadth of the country. The Government needs to support retailers and incentivise businesses to remain and to carry on trading. An important way of achieving that is the long-awaited review of Business Rates, but also the provision of joined-up affordable public transport alongside infrastructure investments to make high streets pleasant and safe places to spend some time.
Should the various trade bodies and representative groups collaborate more closely on the big-ticket issues facing gambling and hospitality?
GBG has members active across numerous sectors and we never set out to compete with their individual trade bodies. The Gambling Business Group was established to provide a strategic approach to help develop gambling as a safe, socially responsible, progressive contributor to the leisure economy. Our cross-sector status means that we are able to share insight and knowledge and at the same time to provide leadership on what you refer to as the big-ticket issues such as affordability, age verification and social responsibility. There's no reason why gambling shouldn't form a cabinet of talents and I'm very open to developing closer more collaborative relationships: in my opinion the advantages of adopting such an approach far outweigh the disadvantages – and there's an awful lot that we can work on together.